Nihon Kempo Kumagadake Dojo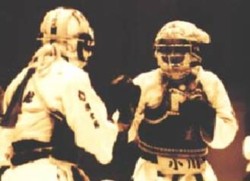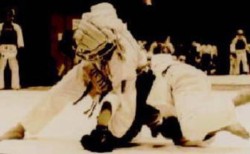 History of Nippon Kempo

Ancient sumo wrestling is assumed to be the source. Concerned about the disappearance of martial arts in the swift shift process from Jujutsu to Judo that started at the beginning of the Meiji era, Soukai Sawayama created Nippon Kempo at Kansai University in 1932.

gNippon Kempo clubsh exist in the main universities and high schools in the Kanto, Kansai, and Chubu areas under the Nippon Kempo All-Japan Federation. In particular, Meiji University Kenpo Club achieved three consecutive victories in the All-Japan University Nippon Kempo Championship in 2001. Among them, Daisuke Nakae got the All-Japan Nippon Kempo Championship at the youngest age of 18, a record in Nippon Kempo history in 2003.

Nippon Kempo has been adopted as gTaiho-Jyutsuh by Japanese police and as gToshukakutohby the Self-Defense Force, and shows the extension to overseas military forces and polices. It is also popular among females. Women account for about 10% of the Kempo practitioners.

In Kumamoto, under the Kumamoto Nippon Kempo Federation, Nihon Kempo is practiced at the Kumamoto Club, Aso Kenshikai, Suya Clib, Kumagadake Dojo, Nankan Sports Club, Yukenjyuku, Aso Seiho High School, Senshu University Tamana High School, Yabe High School and each regiment of Japan Self Defense Force. Worth noting, Aso Seiho High School won the All-Japan Nippon Kempo High School Championship; the 42nd infantry regiment of the 8th division of JSDF won third place in the All- Japan SDF Championship; and, Kensaku Kimura won third place in the All-Japan Nippon Kempo Championship.

Famous practitioners of Nippon Kempo include, Ikari Genshu, K-1 referee and ex Muay Thai Champion, and Kunimasa Nagae, President of Chiseikan to which Kozo Takeda belongs, and ex World Boxing Champion.